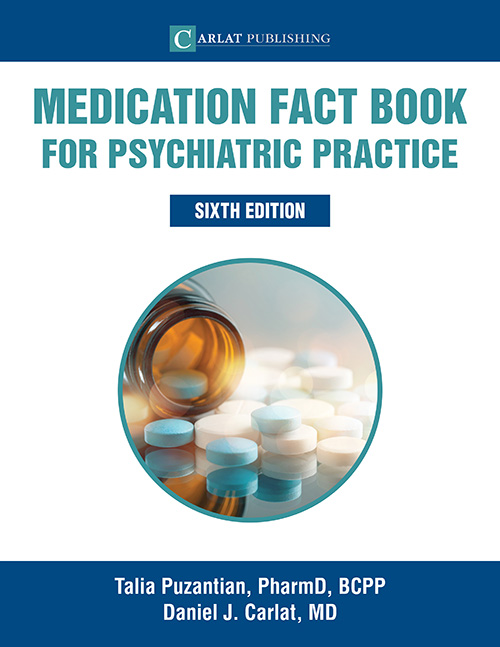 Medication Fact Book for Psychiatric Practice, Sixth Edition (2022)
Also Available:
Product Details
Temporarily Out of Stock - Spiral Bound Print Copies and PDF/eBook Versions Available
The Medication Fact Book is a comprehensive reference guide covering all the important facts, from cost to pharmacokinetics, about the most commonly prescribed medications in psychiatry. Composed of single-page, reader-friendly fact sheets, treatment algorithms, and quick-scan medication tables, this book offers guidance, clinical pearls, and bottom-line assessments of more than 100 of the most common medications you use and are asked about in your practice.
Click here to view the table of contents, a sample chapter, and an example of the new algorithm flow charts (PDF).
Get the information you need at a glance:
Off-label uses
Dosages and generic availability
Mechanisms of action
Cost information
Bottom-line impressions
This revised edition features:
164 fact sheets, 16 of which are new
33 updated reference tables, five of which are new
Plus, eight appendices and 10 treatment algorithms
All versions of this book come with access to the 12 CME post-test.
PDF/eBook versions and the CME Post-Test are available immediately after purchase.