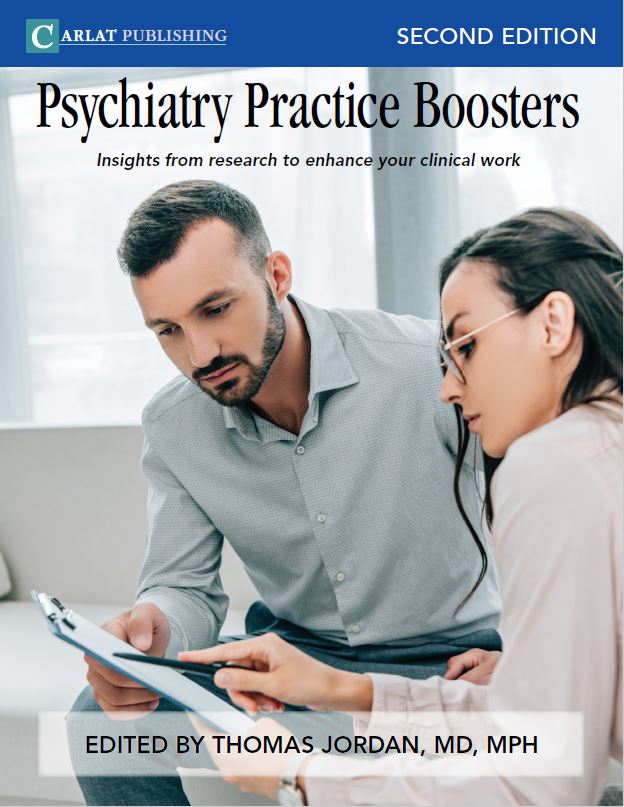 Psychiatry Practice Boosters, Second Edition (2018)
Product Details
This second edition teaches you the key points of 42 of the most clinically relevant studies in psychiatry published over the past two years. This book includes a quick course in how to understand research design and statistics--so that you can be a more informed reader of the medical literature.
Studies include: 
Defining a Role for Nutrition in Managing Children With ADHD
Can a 10-Minute Intervention Improve Sleep in Children With ADHD?
High-Dose Citalopram and Escitalopram: Undeserved Bad Rap?
Youth, Antidepressant Medications, and Type 2 Diabetes
Antipsychotic Use During First Trimester Not Associated With Congenital Malformations
Cannabis and Psychosis: The Debate Continues
Is Minocycline Effective When Added to Risperidone for Autism Spectrum Disorder?