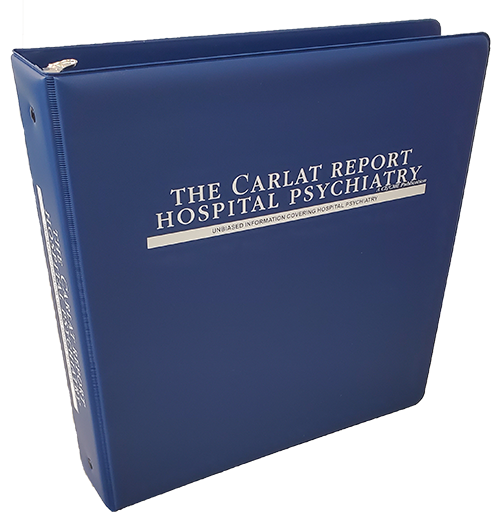 Carlat Hospital Psychiatry Report Binder - Organize Your Print Copies
Product Details
Hardcover 3-ring binders perfect for organizing your newsletter issues.
Are your copies of the newsletters stacked up on a desk or sitting loosely on a shelf? Organize them seamlessly with these attractive, high quality binders.
Every issue mailed to you is already three-hole-punched, so you can just drop them right into the binder. Each binder is also embossed on the spine and the cover with the newsletter name, and each binder stores 2 full years of newsletters.
Satisfaction is 100% guaranteed. Get a full refund if dissatisfied for any reason.
Note: This product is the binder only. It does not include the actual newsletters. If you're looking to subscribe, shop for newsletter subscriptions here.