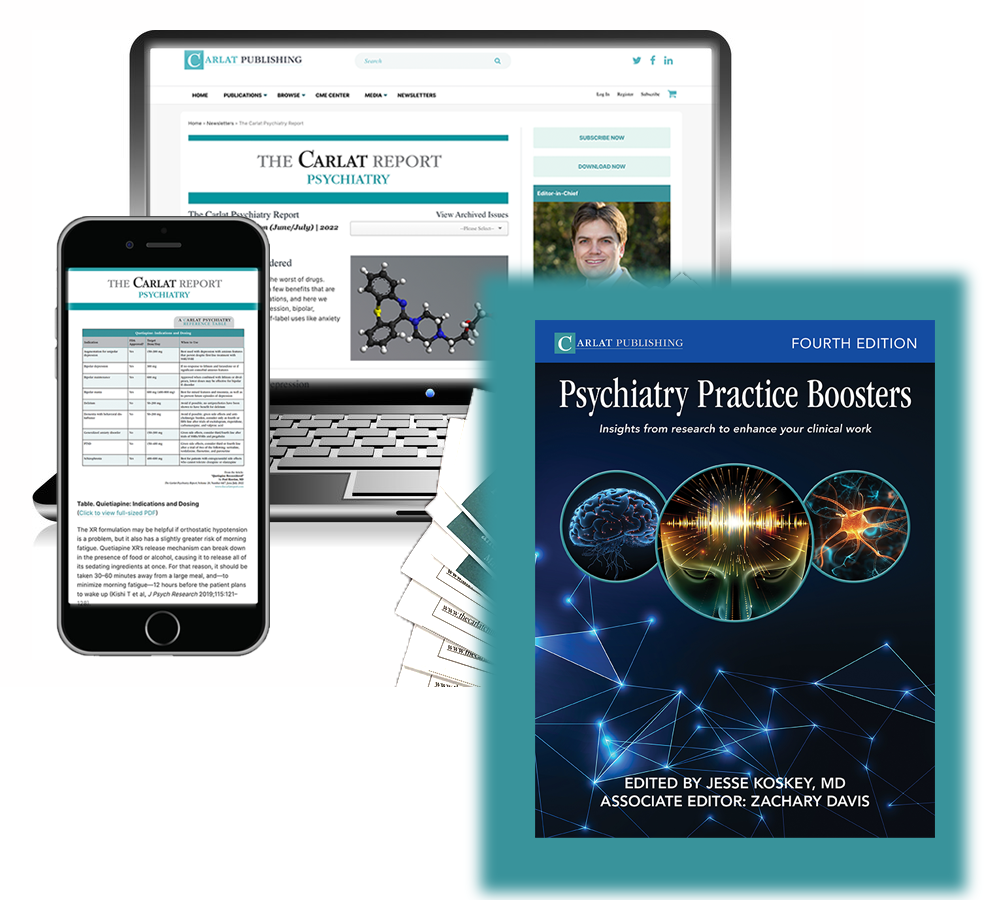 Choose Your Own Book Deal With The Carlat Psychiatry Report Special Offer!
Also Available:
Product Details
Subscribe to The Carlat Psychiatry Report and receive a free copy of the Psychiatry Practice Boosters, Fourth Edition (2023). Your subscription includes print issues mailed to you and online access to up to 12 CME credits per year and complete access to the newsletter's archive. 
About the Newsletter
Founded in 2003 to bring you unbiased news about all things psychiatric with useful clinical updates, expert interviews, and bottom-line assessments of the latest research studies. Subscriptions come with access to post-tests so you can earn up to 12 CME category 1 credits per year.
About. the Book
This fourth edition of Psychiatry Practice Boosters teaches you the key points of 63 of the most clinically relevant studies in psychiatry from the last three years. This book includes a quick course on understanding research design and statistics—so that you can be a more informed reader of the medical literature. Includes instant access to the PDF/eBook and a 10 CME Post-Test.