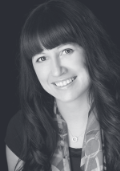 Tamara Pringsheim, MD
Assistant Professor, Department of Clinical Neurosciences, Psychiatry, Pediatrics and Community Health Sciences University of Calgary.
Dr. Pringsheim has disclosed that she has been a paid consultant to Teva Neuroscience, Allergan, and Shire Canada. The editors have reviewed this interview and found no evidence of bias in this educational activity.
Read More