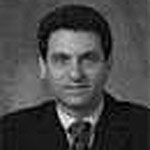 Abraham Morgentaler, M.D.
Associate Clinical Professor of Urology, Harvard Medical School Author,
The Viagra Myth
Dr. Morgentaler has disclosed that he is a member of the speakers bureau of Pfizer, Lilly/ICOS, Solvay, and Auxilium, that he is on the medical advisory boards of Solvay and Auxilium, and that he has a funded fellowship from Auxilium. Dr. Morgentaler has disclosed that testosterone has not been approved by the U.S. Food and Drug Administration for use in the treatment of depression. Please consult product labeling for the approved usage.  
Read More