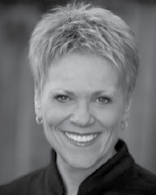 Stephanie Brown, PhD.
Dr. Brown is a licensed psychologist and expert on the treatment of alcoholics, adult children of alcoholics, and addicts and their families. Dr. Brown is the author of 11 academic and popular books on addiction and recovery, including Treating the Alcoholic: A Developmental Model of Recovery. 
Dr. Brown has disclosed that she has no relevant financial or other interests in any commercial
 companies pertaining to this educational activity.
Read More