Diagnosing and Treating Narcissism
The Carlat Psychiatry Report, Volume 15, Number 6, June 2017
https://www.thecarlatreport.com/newsletter-issue/tcprv15n6/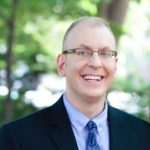 Craig Malkin, PhD
Clinical psychologist. Lecturer, Harvard Medical School. Author of Rethinking Narcissism, published by HarperCollins

Dr. Malkin has disclosed that he has no relevant financial or other interests in any commercial companies pertaining to this educational activity.
Pathological narcissism is a desperate need to feel special—in fact, you can call it an addiction to feeling special. We tend to focus on one presentation, which is the loud, arrogant, conceited narcissist, but there are plenty of introverted narcissists (often called vulnerable or covert in the research), and these are the patients who often show up in our office. In this Expert Q&A Dr. Malkin shares his insight on helping narcissism patients.
You can't view details of this content, please login or buy subscription here