Diagnosing and Treating Narcissism
The Carlat Psychiatry Report, Volume 15, Number 6, June 2017
https://www.thecarlatreport.com/newsletter-issue/tcprv15n6/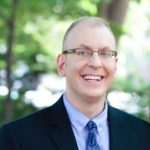 Craig Malkin, PhD
Clinical psychologist. Lecturer, Harvard Medical School. Author of Rethinking Narcissism, published by HarperCollins

Dr. Malkin has disclosed that he has no relevant financial or other interests in any commercial companies pertaining to this educational activity.
TCPR: Dr. Malkin, it seems to me that in psychiatry we've gotten out of the habit of diagnosing narcissistic character traits in our patients, yet many patients do have these traits, and this can cause a lot of distress. I'd like to start by asking you to define narcissism.
Dr. Malkin: At its heart, pathological narcissism is a desperate need to feel special—in fact, you can call it an addiction to feeling special. The confusing thing is that we tend to focus on one presentation, which is the loud, arrogant, conceited narcissist, but that's only one type. The reality is many narcissists couldn't care less about looks or fame or money and can be very quiet. There are plenty of introverted narcissists (often called vulnerable or covert in the research), and these are the patients who often show up in our office.
TCPR: Tell me more about this addiction to feeling special.
Dr. Malkin: Extroverted narcissists feel special by possessing things, by amassing power, by fancying themselves the smartest person in the room. Others may believe themselves to be the most helpful person they know, and will corner you and tell you about all the altruistic things they've done. This version is called communal ­narcissism. The quieter narcissist may depend on being the most deeply misunderstood person in the room. They tell themselves, "I'm more sensitive; most people don't understand my problems," focusing on a sense of uniqueness based on their pain and their problems. In both extroverted and quiet narcissism, instead of turning to other people for mutual caring and support to soothe themselves, they depend on feeling special; narcissists soothe themselves with this feeling much like substance abusers might turn to alcohol or heroin.
TCPR: How does this need to feel special become a pathology?
Dr. Malkin: It becomes pathological when patients engage in destructive behaviors, like arrogantly insulting people, constantly blaming others, or becoming enraged when they feel criticized. A convenient way of remembering the core of pathological narcissism is to use the mnemonic "triple E"—exploitation, entitlement, and empathy impairment. Exploitation is getting your needs met by taking advantage of and manipulating others, entitlement is acting as though other people owe you something, and impaired empathy is disregarding others in your quest to feel special. When people become so addicted to feeling special that they'd lie, steal, cheat, and even hurt others to get their "high," they've tipped into pathology.
Triple E: The Core Pathology of Narcissism

Exploitation: Getting needs met by exploiting others

Entitlement: Acting as though people owe you something

Empathy impairment: Disregarding others in the quest to feel special
TCPR: What do these patients present with when they come to see a clinician for treatment?
Dr. Malkin: There are two common scenarios. Sometimes they see us because someone else, like a partner or the courts, insisted that they come. In other cases, they come willingly because they're in distress; their defenses are breaking down.
TCPR: How so?
Dr. Malkin: If you are dependent on feeling special, the world is going to prove you wrong at some point. People with the core of pathological narcissism (triple E) suffer deeply when their belief that they're exceptional or unique in some way is challenged. In fact, high levels of exploitation and entitlement are tied to just about every negative behavior we see with pathological narcissism—the rage when criticized, the tendency to blame others for their failings, the intense envy of others. Extreme exploitation and entitlement are strongly linked to increased suicidality and lowered or fluctuating self-esteem (Ackerman at al, Assessment 2011;18(1):67–87).
TCPR: Do you have any case examples you could share?
Dr. Malkin: Sure. A dean at a local university referred a young man to me who was failing classes because he was staying up late with a classmate working on a get-rich-quick scheme. He showed up at my office, and his first question was, "Are you any good at this?" He didn't want to be there, and he was completely oblivious to the seriousness of the situation he was in—namely, that he was about to be kicked out of school. He wanted to simply walk out the door. My challenge was to help him to acknowledge that his behavior, if unchanged, could very well ruin his plans for the future, beginning with expulsion.
TCPR: Interesting. Can you expand on some of the clinical presentations?
Dr. Malkin: Another common presentation is the patient who comes in and says, "I'm having panic attacks, I'm depressed, and I've been thinking about suicide. My wife has left; my kids won't speak to me—am I a monster? Can I change?" You'll hear certain typical themes. Patients often describe a history of infidelity and broken friendships, caused by volatility and fighting. They often feel mistreated at every turn, like they're not getting their due. "I should have had that raise." "Everyone else was a jerk." "They didn't see my talents." Other people, in their minds, don't recognize their greatness. These interpersonal ruptures eventually cause depression because the patients become ashamed and lonely. Their failure doesn't mesh with their sense of grandiosity. I call this narcissistic personality disorder (NPD) in shame mode.
TCPR: Do you have a sense of what causes this kind of pathology?
Dr. Malkin: We don't know for sure, but we can get a hint of the core problem underlying pathological narcissism from some fascinating longitudinal research published by Phebe Cramer (Cramer P, J Res Pers 2011:45(1):19–28). She followed children who showed early signs of pathological narcissism for over 20 years, using validated indicators such as aggressiveness, melodrama, and "showing off." She found that the kids who were more likely to demonstrate pathological narcissism later in life were those whose parents failed to demonstrate a warm structuring style, also known as authoritative parenting. These kids had attachment insecurity characterized by an enduring stance: "When I'm sad or scared, I don't feel safe turning to the people I love; I'm going to feel good by finding different ways of feeling special." So at the core you get people with a negative view of self, and they're afraid to allow themselves to experience connection with others. Their defenses, like grandiose fantasies, haughtiness, or relentless criticism of others, kick in to prevent themselves from believing the negative things they feel about themselves: "I can feel great about myself by having power and influence and possessions or secretly believing I'm an undiscovered genius."
TCPR: How can we help these patients?
Dr. Malkin: We need to tune into their more vulnerable feelings. For example, I had a patient who was in a rage at his wife because she'd gained weight. He wanted her to lose the weight and complained, "Why can't she do this for me?" As is common with NPD, on the surface it seemed to be a criticism of someone else. But there's always a sense of personal pain underneath.
TCPR: So how did you handle this?
Dr. Malkin: I said to him, "I get that you're angry. It's frustrating when you have expectations of someone that aren't met. But what are you missing that feels so important? What is it that feels so painful?" He responded, "If my wife cared enough for me, she would care about what I'm looking for in a relationship. I want a wife who looks good—that's important to me." The weight issue appeared to be important, but he was hinting at the underlying issue, which is that he wanted closeness with his wife. I pointed that out to him, and eventually it made sense to him and helped him to reduce the fixation on his wife's weight. So in cases like this, you want to get patients to talk about what is so painful about a given situation. Help them name their feelings. We need to move people with NPD and pathological narcissism in all its forms away from talking about other people and what's wrong with them to talking about what's going on inside of themselves emotionally.
TCPR: That makes sense. What other things did you say in sessions with that patient?
Dr. Malkin: I said something like, "It hurts when we want something but it's not coming to us. What happens for you when you experience the pain of not feeling like your wife is meeting your needs?" He responded, "I feel like I'm not important," and I said, "What does that feel like emotionally?" At this point, we were going deeper into his vulnerability. He began to cry, and when I see tears, I'll say, "I really admire your courage here." And he responded with, "I feel like my wife and I aren't close enough." The crux was the loneliness he felt in the relationship. The weight issue was actually a cover, a way of blaming her for the distance he felt in their relationship. People with NPD can overlook perceived issues or other criticisms when they feel connected to their loved ones.
TCPR: Any other techniques that you've had success with?
Dr. Malkin: I use a technique called "communal activation." It involves using language with clients that reminds them of their connection to others and the importance of people in their lives. For example, you'd make a conscious effort to use words like "we," "our," "us," and other collaborative language. You'd also actively explore feelings of sadness, loneliness, fear, and other attachment-related emotions. And you'd use your interactions with the client to try to create corrective emotional experiences, by saying things like, "That took so much courage for you to share. What's it like for you emotionally to share with me how sad you feel when people turn away?" The latest research suggests that these techniques reduce all narcissistic traits—as if they light up the centers of the brain devoted to caring and closeness (Giacomin M and Jordan CH, Pers Soc Psychol Bull 2014;40(4):488–500).
TCPR: Have you found that it works well with most patients?
Dr. Malkin: Naturally, any therapeutic tip is more easily said than done. Introverted narcissists who elevate the importance of their pain and emotional struggles are apt to jump on you or shut down angrily when you try to speak, feeling you've interrupted their flow of thought. Or they'll reject your summary of what they said no matter how closely you stick to their words, because if you can understand and reflect their pain, then perhaps it isn't as exceptional as they thought.
TCPR: Yes, I think any of us who have worked with narcissists have had that frustrating experience of having our comments ignored, as though they are irritated that we are even there in the room with them!
Dr. Malkin: Absolutely, and for that reason I have a standard prompt from the beginning for people with NPD: "To the extent that we're talking about what other people do and not what happens inside you emotionally, we're not working therapeutically. How would it be for you if I slow you down at times to bring you back to what happens inside you emotionally? Would you be open to trying that?" And you might have to repeat that sort of request for permission more than once.
TCPR: Can you give another example of a therapeutic intervention?
Dr. Malkin: Let's say our patient is getting in touch with his depression and loneliness and says, "I've pushed everybody away from me," and feels sad about what he's made of his life. This is gold, therapeutically, because you can say, "People have these survival strategies. Let's try to understand why you coped with life this way, so you can cope with it in another way." Secure attachment transforms our view of ourselves—and others—into a more positive image. As their view of self becomes more positive, people with NPD aren't so strongly driven to feel special because they can learn to feel valued in relationships. We're essentially replacing the need to feel special for others (which is more performative) with the enjoyment of feeling special to others. That's the key corrective emotional experience that people with NPD need.
TCPR: Thank you very much for your time, Dr. Malkin.