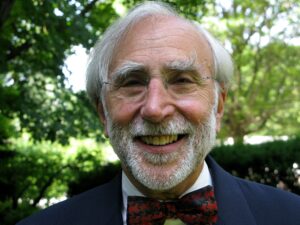 Carl Salzman, MD
Professor of Psychiatry at Harvard Medical School and past chairman of the American Psychiatric Association Benzodiazepine Task Force.
Interview by Marcia L. Zuckerman, MD. Board member of The Carlat Psychiatry Report; outpatient psychiatrist, Hallmark Health, Medford, MA; clinical assistant professor in psychiatry, Tufts School of Medicine. Edited by Chris Aiken, MD. Editor-in-Chief of TCPR; practicing psychiatrist, Winston-Salem, NC.
Drs. Salzman, Zuckerman, and Aiken have disclosed no relevant financial or other interests in any commercial companies pertaining to this educational activity.
Read More