Tips on Managing Medications With Adolescents
The Carlat Child Psychiatry Report, Volume 8, Number 8, November 2017
https://www.thecarlatreport.com/newsletter-issue/ccprv8n8/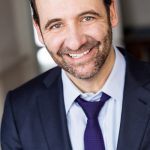 Jess Shatkin, MD
Vice chair for education and professor of child & adolescent psychiatry and pediatrics at the New York University School of Medicine. Author of Born to Be Wild: Why Teens Take Risks, and How We Can Help Keep Them Safe (Penguin Random House).
Dr. Shatkin has disclosed that he has no relevant financial or other interests in any commercial companies pertaining to this educational activity.
Discussing medications with adolescents can be challenging. Because there is so much variation in family structure and the problems that kids and families face, it's important to maintain some flexibility in how clinicians evaluate adolescents.
You can't view details of this content, please login or buy subscription here