Holding Effective Family Meetings
The Carlat Psychiatry Report, Volume 16, Number 2, February 2018
https://www.thecarlatreport.com/newsletter-issue/tcprv16n2/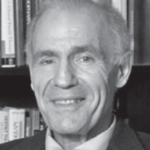 Gabor I. Keitner, MD
Director, Family Therapy program at Rhode Island Hospital. Professor, Department of Psychiatry, Brown University.
Dr. Keitner has disclosed that he has no relevant financial or other interests in any commercial companies pertaining to this educational activity.
If you want to comprehensively understand your patients and modify variables that might impact treatment and outcome, it's important to understand families. There has been a lot of research showing that the family environment can have a significant influence on the course of an illness, either in a protective or risk-inducing way.
You can't view details of this content, please login or buy subscription here