Prescribing and Managing Antipsychotics
The Carlat Psychiatry Report, Volume 16, Number 3, March 2018
https://www.thecarlatreport.com/newsletter-issue/tcprv16n3/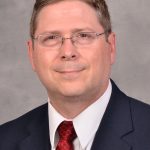 Thomas Schwartz, MD
Professor and Interim Chair of Psychiatry and Behavioral Sciences, Upstate Medical University, Syracuse, NY.
Dr. Schwartz has disclosed that he has no relevant financial or other interests in any commercial companies pertaining to this educational activity.
For those reluctant to make clozapine their go-to antipsychotic for certain patients, this article will provide information to help you decide when it's right to prescribe.
You can't view details of this content, please login or buy subscription here