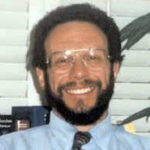 Michael J. Gitlin, M.D.
Professor of Clinical Psychiatry, UCLA School of Medicine Director of the Mood Disorders Clinic, UCLA Neuropsychiatric Hospital
Dr. Gitlin has disclosed that he is a member of the speakers bureau of Pfizer, Bristol-Myers Squibb, GlaxoSmithKline, Astra Zeneca, and Janssen. Dr. Gitlin has disclosed that psychostimulants, modafinil, and T3 have not been approved by the U.S. Food and Drug Administration for use in the treatment of depression.
Please consult product labeling for the approved usages.
Read More