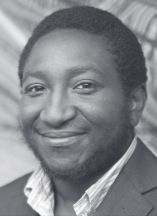 Olusola Alade Ajilore, MD, PhD
Associate professor, Department of Psychiatry, University of Illinois College of Medicine, Chicago, IL.
Dr. Ajilore, expert for this educational activity, is an employee of KeyWise AI and an advisor for Embodied Labs, Blueprint, and Sage Therapeutics. All of the relevant financial relationships listed for this individual have been mitigated.
Read More