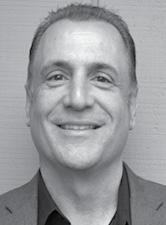 Charles DeBattista, MD 
Professor of Psychiatry and Behavioral Sciences, Stanford University, Stanford, CA.
Dr. DeBattista has reported receiving research funding from Relmada, Compass, Janssen, Biolite, Myriad, Neurocentia, Beckley, and Sage, and has served as a consultant for Abvie, Sage, and Corcept. This article was reviewed by Dr. Aiken, Editor-in-Chief, who has concluded that there is no evidence of commercial bias in this educational activity. 
Read More