Assessing and Treating Psychogenic Pain
The Carlat Addiction Treatment Report, Volume 6, Number 3&4, May 2018
https://www.thecarlatreport.com/newsletter-issue/catrv6n3-4/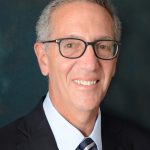 Howard Schubiner, MD
Director of the Mind Body Medicine Program at Providence Hospital, Southfield, MI.
Coauthor of the book Unlearn Your Pain: A 28-Day Process to Reprogram Your Brain.
Dr. Schubiner has disclosed that he has no relevant financial or other interests in any commercial companies pertaining to this educational activity.
All pain is real. It's just a question of whether that pain is being triggered by a physical injury or by something else. Studies show that emotional injury activates the same areas of the brain as does physical injury.
You can't view details of this content, please login or buy subscription here