When Dual Diagnosis Patients Request Addictive Medications: What to Do?
The Carlat Addiction Treatment Report, Volume 5, Number 5, August 2017
https://www.thecarlatreport.com/newsletter-issue/catrv5n5/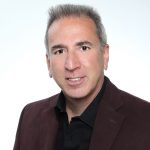 Charles Atkins, MD
Chief medical officer, Community Mental Health Affiliates, CT
Dr. Atkins has disclosed that he has no relevant financial or other interests in any commercial companies pertaining to this educational activity.
Despite an increased awareness of co-occurring disorders, there remains a fair amount of confusion about how to treat a mental health issue and a substance abuse issue at the same time without causing more harm. To further complicate the issue, when patients first walk in you often don't know whether they are dealing with two conditions concurrently. Charles Atkins' book, Co-Occurring Disorders: Integrated Assessment and Treatment of Substance Use and Mental Disorders, addresses these problems. We turned to him for some practical guidance.
You can't view details of this content, please login or buy subscription here