Detox: An Overview
The Carlat Addiction Treatment Report, Volume 5, Number 6&7, September 2017
https://www.thecarlatreport.com/newsletter-issue/catrv5n6-7/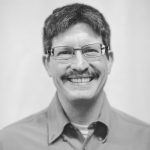 Michael Weaver, MD
Professor and medical director at the Center for Neurobehavioral Research on Addiction at the University of Texas Medical School. Author of Addiction Treatment (Carlat Publishing, 2017).
Dr. Weaver has disclosed that he received payment from Indivior in the past 12 months. Dr. Carlat has reviewed this article and has found no evidence of bias in this educational activity.
Detox (also known as "medically supervised withdrawal") refers to treatment to help patients withdraw from substances that cause physical dependence, such as alcohol, sedative-hypnotics, and opioids. But detox is far more than a several-day process of ridding the body of an addictive substance. It should be considered an important component in the overall care and treatment of addiction.
You can't view details of this content, please login or buy subscription here