Financial Planning for Retirement
The Carlat Psychiatry Report, Volume 15, Number 1, November 2017
https://www.thecarlatreport.com/newsletter-issue/tcprv15n11/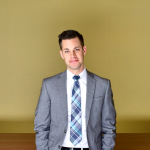 Colin Wiens, CFP, MBA
Senior Financial Advisor, Larson Financial Group, LLC.
Registered Representative, Larson Financial Securities, LLC.
Mr. Wiens discloses that he receives various forms of compensation for financial advising services. Dr. Carlat has reviewed this article and has found no evidence of bias in this educational activity.
Because of the lengthy period of training, doctors begin their first "real" jobs 8–10 years after many of their friends from college. And, depending on specialty, burnout may cause a physician to retire a few years earlier than the average American. Both these factors lead to a compressed retirement saving timeline.
You can't view details of this content, please login or buy subscription here