Neurofeedback in Psychiatry: What's the Evidence?
The Carlat Psychiatry Report, Volume 16, Number 4, April 2018
https://www.thecarlatreport.com/newsletter-issue/tcprv16n4/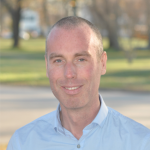 Remko van Lutterveld, PhD
Senior Research Scientist, Center for Mindfulness, University of Massachusetts
Dr. van Lutterveld has disclosed that he has no relevant financial or other interests in any commercial companies pertaining to this educational activity.
Neurofeedback is a type of biofeedback that uses an EEG to provide feedback to patients. While hooked up to an EEG, patients are shown different images through various forms of media, including video and other tools.
You can't view details of this content, please login or buy subscription here