When Depression Meds Fail, Transcranial Magnetic Stimulation Might Be Plan B
The Carlat Psychiatry Report, Volume 15, Number 7&8, July 2017
https://www.thecarlatreport.com/newsletter-issue/tcprv15n7-8/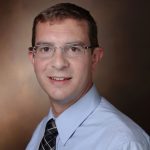 Jonathan E. Becker, DO
Assistant professor of clinical psychiatry and behavioral sciences at Vanderbilt University School of Medicine
Dr. Becker has disclosed that he has no relevant financial or other interests in any commercial companies pertaining to this educational activity.
Your patient has now failed four antidepressant medications, both alone and as cocktails. What else can you pull out of your bag of tricks? Dr. Becker suggests considering transcranial magnetic stimulation (TMS), which he maintains is underutilized. "Many of my colleagues right down the hall from me still don't think of TMS for treatment or don't know who to refer for it," he says. "I think it should be more readily considered for a lot of patients out there."
For a look at how TMS works, how effective it is, how it compares with electroconvulsive therapy (ECT), whether some brands of TMS machines are better than others, and what you have to do to make sure your patient's health insurance plan picks up the tab, we spoke with Dr. Becker, who prescribes this treatment for some of his patients.
You can't view details of this content, please login or buy subscription here