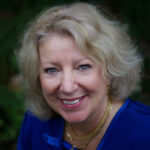 Marilyn A. Huestis, PhD
Senior fellow at the Institute on Emerging Health Professions, Thomas Jefferson University. Former Chief of the Chemistry and Drug Metabolism Section, IRP, National Institute on Drug Abuse (NIA). Dr. Huestis has disclosed that she has received payment as a consultant for Dynacare Laboratories, which provides lab testing.
Dr. Capurso has reviewed this article and found no evidence of bias in this educational activity.
Read More